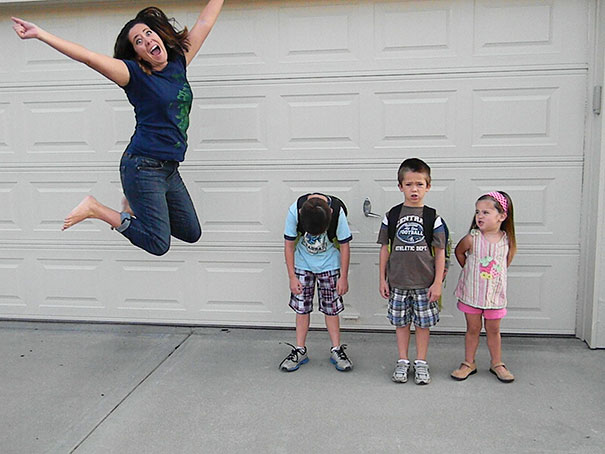 Whether you are the mom who cried on the first day of drop off at school or the mom who opened a bottle of wine to celebrate, one thing is certain: it's Back to School time. The start of a school year brings activities and stress, any of which can help or hurt your fitness goals. Don't let the New School Year get in the way of your fitness goals.
Here are some tips to help you maximize your time and energy and be the fittest you can be.
1. SUPPORTIVE MEALS AND MEAL PLANNING.
Remember that nutritional support is based on concepts and strategies that help to maximize energy, provide essential nutrients, increase metabolism and overall help you with your fitness goals. We always recommend matching your lean body mass (review your Inbody Body Composition test or make sure you take one) with your protein intake as the foundation of your nutrition. Protein stimulates the metabolism and has the amino acids to preserve lean muscle. This will help you to stay strong during the school year.
For example: If you lean body mass is 100 pounds, your protein intake for the day is 100 grams. Divide that by 5 meals and your protein intake at every meal averages 20 grams per meal. That is simply 3oz (palm size). Can't get to a meal? Protein shakes provide a great option. We recommend downloading the nutrition guide to review more of the strategies and concepts plus to view actual templates based upon your workout time.
Download our Nutrition Guide Book for more information on Proteins, Complex Carbs, Essential Fats, Vegetables, Fruits and Water.
Plan out the week ahead. Ideally we recommend cooking meals on Sunday. This should last you till Tuesday/Wednesday. From there, get ready to prep meals for Tuesday/Wednesday to last you until Friday to Saturday.
If your kids are old enough, teach them to help you!
Make freezer meals in advance to use on those busy nights.
2. SCHEDULE YOUR WORKOUTS AT RZ A WEEK AHEAD. STICK TO THE TIME. THIS IS "ME TIME".
Get with your besties and help each other to schedule the classes. Your friends will make your workouts more enjoyable and if you don't have friends here, don't worry, you'll make them here at RZ. Plus you have our fun staff, coaches and the happy owners. Put your workouts on your to-do list and schedule to stay sane! Use the power of technology to remind you it's time to exercise! On days you're not heading to RZ, take a 30 minute to 60 minute power walk or jog. Or find other activities you like doing besides RZ. Keep your body moving!
3. PLAY WITH YOUR KIDS.
You've heard it before and you'll hear it again. Play with and enjoy your kids. If your daughter is 14 years or older, have her try out a RZ class. If she likes it, we can set up a package for you both. Great Daughter/Mommy bonding. Just remind her she has to eat after and do her Homework!! Take your kids for nice walks and bike rides and have them participate in physical activities.
And finally, do what you can and don't put stress stress on yourself to be perfect. Just be the best version of yourself. Remember that your kiddos need a healthy mom if possible, so exercise and eating healthy are great places to start. By making this a priority it will show them a great example.
If you want some extra motivation and have fun, join our upcoming 6 Week Challenge. Starts on September 10th and it's a great way to build habits with meal prepping, eating healthy and being consistent with exercise. Who knows, maybe you'll win the $1000 and take a vacation from your kids!
https://www.rzonefitness.com/blog/2018/8/15/5-tips-for-back-to-school-fitness#
Co-Founder Glenn Greer.