When you are trying to lose weight, non-starchy vegetables such as cauliflower are one of the few foods that can be eaten in unlimited quantities.
Cauliflower rice is a far cry from the ultra-processed foods that make up the majority of the calories in the average American diet.Like most vegetables, cauliflower is supremely healthy. A cup of boiled cauliflower contains just 28 calories and 5 grams of total carbohydrate, yet 10% the recommended daily value (RDV) of fiber, 10% the RDV of vitamin B-6 and 90% the RDV of vitamin C.
A diet high in fiber has numerous benefits. According to the Mayo Clinic, fiber helps to normalize bowel movements, lower cholesterol levels, control blood sugar, maintain bowel health and aid in achieving a healthy weight.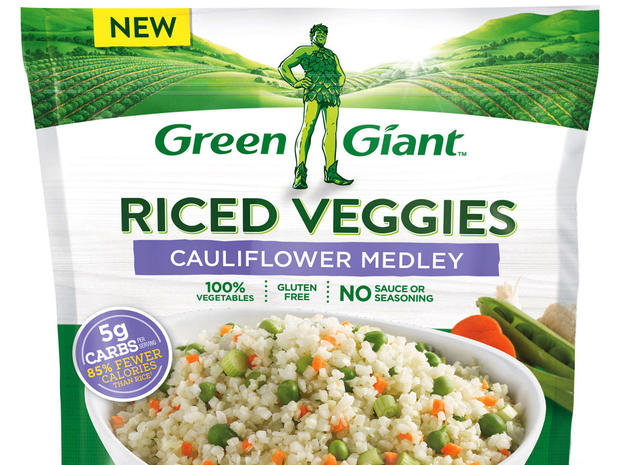 100% vegetables. Gluten free. No sauce or seasoning. 5 g carbs per serving. 85% fewer calories than rice (85% fewer calories than the leading brand of prepared white rice) (Green Giant Riced Cauliflower Medley contains 25 calories per 1 cup serving. Leading brand of prepared white rice contains 170 calories per 1 cup serving).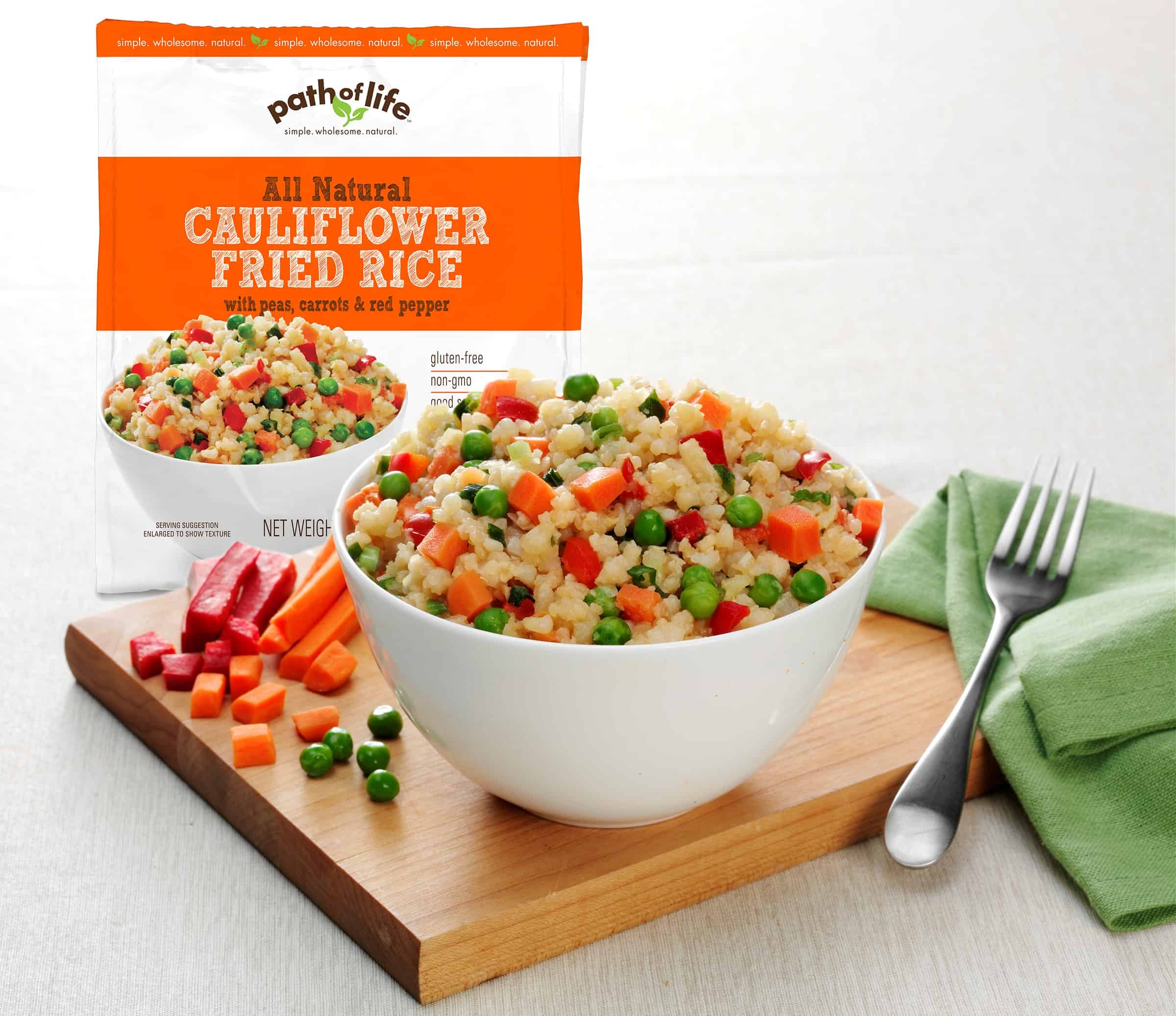 ---
Enjoy spaghetti again with Nasoya Pasta Zero. ... Pasta Zero shiraki spaghetti contains no wheat or gluten ingredients. It's made from the root of the konjac plant (sometimes called a konnyaku potato), a low-calorie, low-carbohydrate, soluble fiber food that's packed with calcium, fiber and folic acid.
Nasoya Pasta Zero Spaghetti noodles are traditional Japanese shirataki noodles that have only 15 calories and 4g of carbs per serving They easily absorb the delicious flavors you cook with...and will save you about 200 calories versus a serving of regular pasta Found in produce next to our tofu. All Natural Fat Free Vegan Gluten Free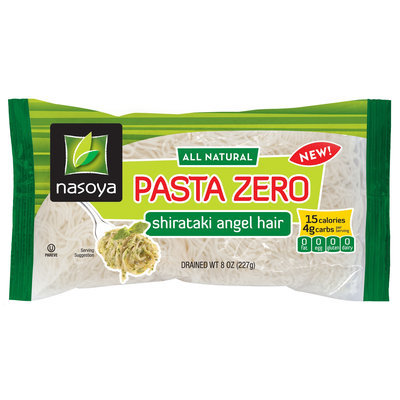 ---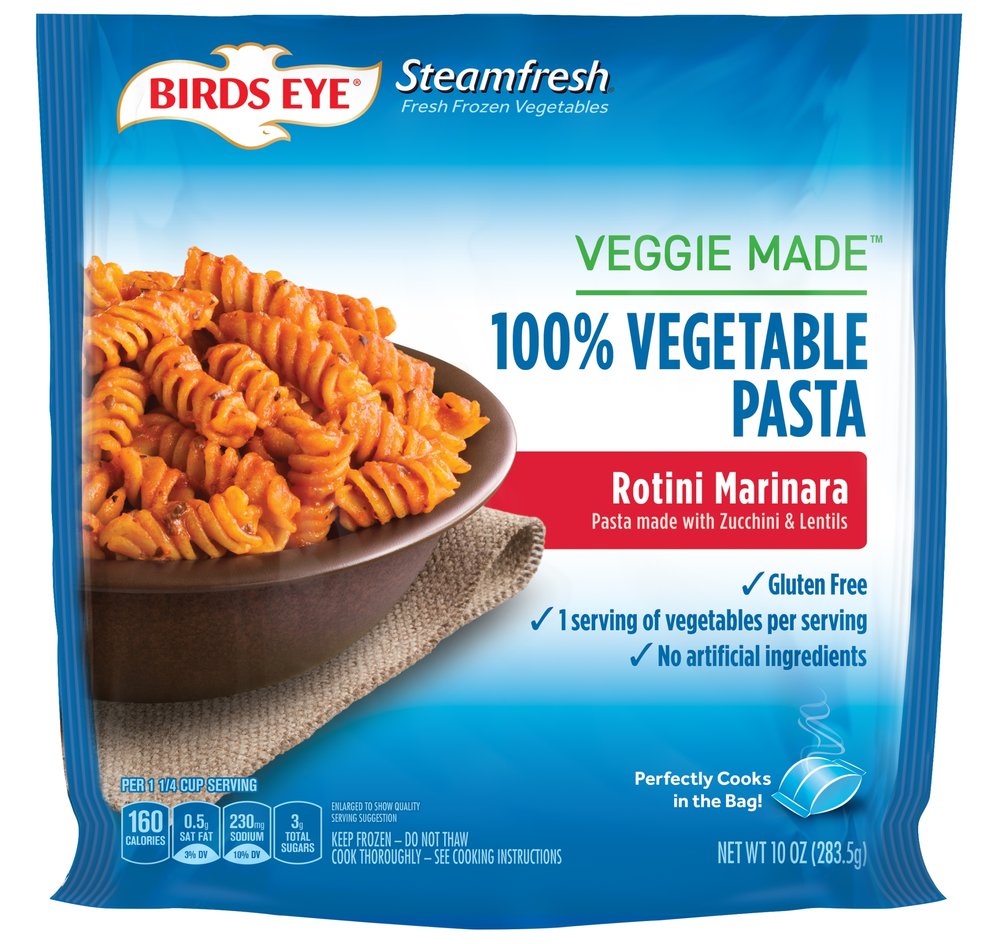 In these new pastas, the starch is replaced with real vegetables. It's a great way to get your family to eat more veggies!
Veggie Made™ pasta is a delicious way to bring the nutrition of vegetables to traditional starchy pasta dishes. These pastas are made from 100% vegetables, offering a full serving of veggies per serving. Plus, they contain no artificial ingredients. It's a great way to get your family to eat more veggies!
✔ Pasta made from vegetables
✔ 1 serving of vegetables per serving
✔ No artificial ingredients
---
With the 6 Week Challenge coming up On September 10, RZ wants to make sure you have a variety of choices to help you achieve the goals you desire. For recipe ideas also visit Pinterest and YouTube.
Click below for more Birdseye products.
https://www.birdseye.com/our-products/?filter=&veg=
Path of Life Products.
https://www.pathoflifebrand.com/products/frozen-vegetable-side-dishes/