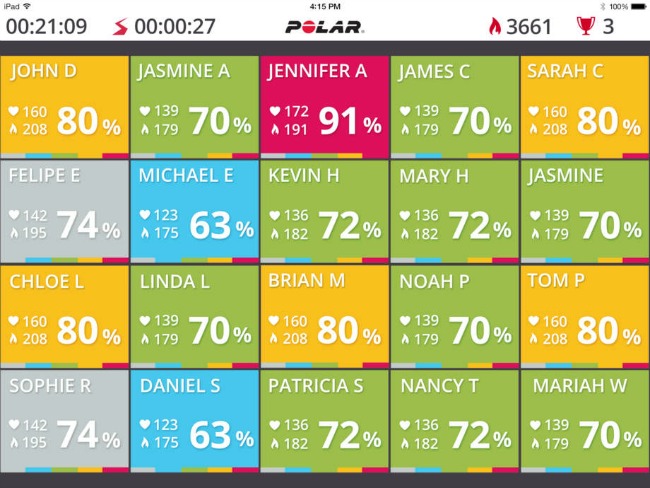 Create Your Polar Heart Rate Account.
Most of us have specific fitness goals we want to achieve; be it weight loss, gaining strength or boosting endurance. But how do we know if we're hitting those goals or even headed to the right direction? Heart Rate Monitoring will help us in that right direction.
Please create your polar flow account so you can experience Polar Heart Rate Monitoring on our screens. This allows the coach and you to monitor your workout intensity and track how many calories you're burning. Our goal is to have your effort between 80 to 95% of your maximum heart rate.
During your trial you will be loaned a Polar OH-1. After your workout experience, you'll let us know if you want to become a member and we will highly recommend you purchasing your own Polar OH-1.We provide a discount.