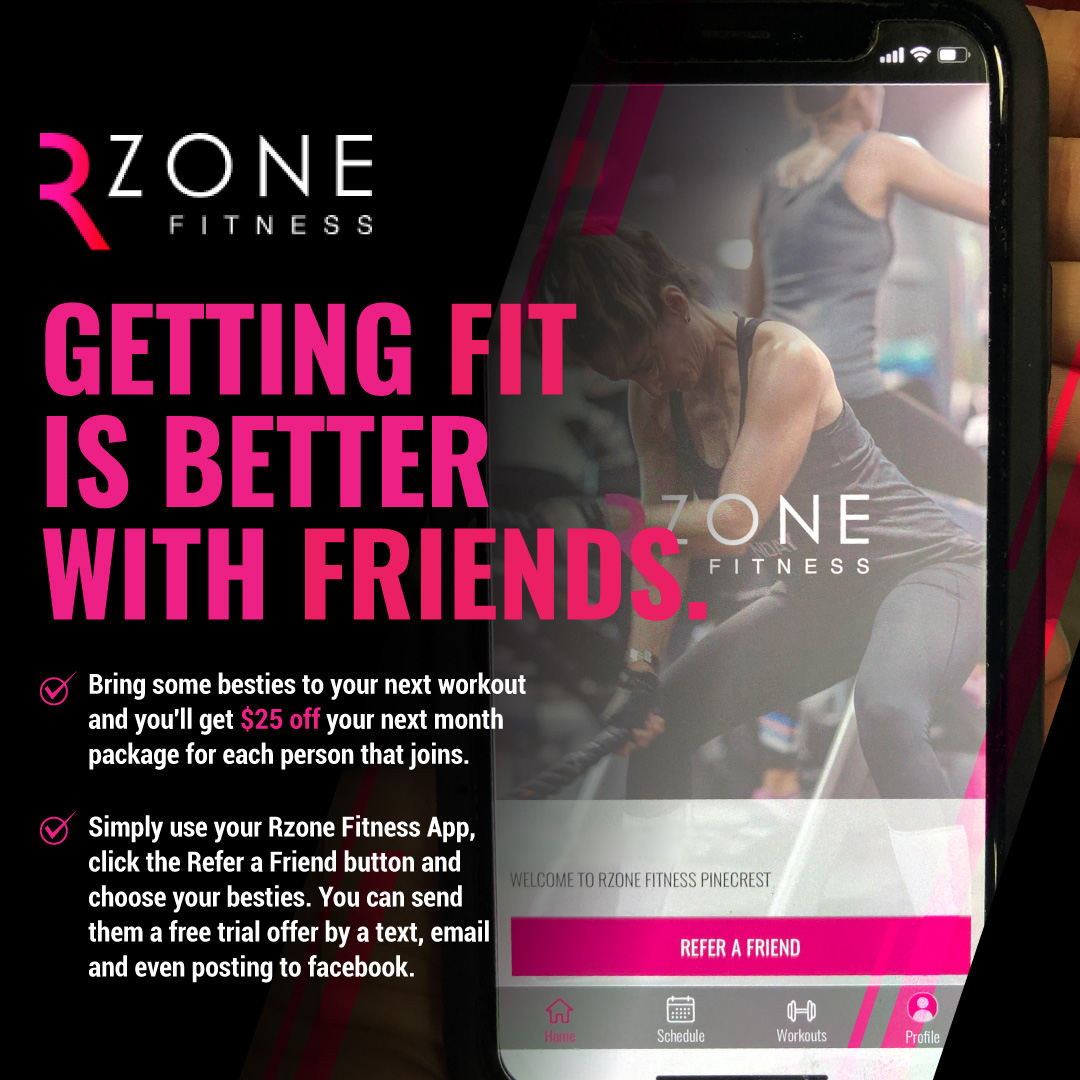 There is nothing more fun than working out with your friends – you show up, you work harder and you motivate each other.
We are delighted to welcome you to Rzone Fitness refer-a-friend program.
For every one of your friends that turns into a new Rzone Fitness customer, you get a $25 credit.
We look forward meeting your friends and taking your workout to the next level. See you in class!
Click the 'Recommend us' button below and get $25 off when your friend joins RZone Fitness